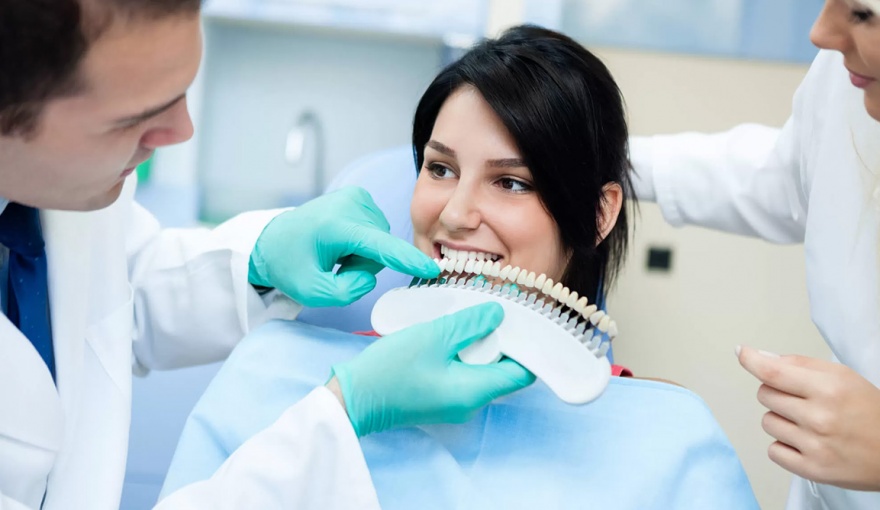 Teeth whitening
is a whitening method that is used to restore the old appearance of teeth that have lost their natural color over time. It is one of the most popular cosmetic dentistry treatments offering a quick, non-invasive and affordable way to enhance a smile. Over time, the enamel layer of the teeth turns into a more porous structure. Teeth whitening methods are used as a result of the discomfort caused by stains and discolorations on the enamel and dentin layer as a result of intense use of tea, coffee, cigarettes, and such.
Teeth Whitening Procedure
After the teeth are dried, a protective gel is applied to the gums so that the whitening product does not damage the gums and the gel is frozen with the help of light. Then, the whitening gel is applied to the front surfaces of the teeth. This procedure takes about 30 minutes. The session can be repeated a few more times, depending on the desired whiteness and the conditions of the teeth. In order to see the effect of the instant teeth whitening process, it is necessary not to consume foods and beverages containing dyes for 48 hours after the whitening process.
Why should I choose the Konuk Clinic?
We assist you from the airport to the hotel, with our disinfected vehicles for their safety and comfort. We have an interpreter team with us so that our patients do not experience any communication problems.
We will assist you with your in-person consultation with our doctors at Konuk Clinic. During the consultation, our medical team will conduct the necessary medical analysis to determine whether you are suitable for the operation.
After the completion of your surgery process, you are ready to leave the Konuk Clinic. We will assist you to your arranged 5-star hotel to rest after the operation.
According to your doctor's recommendation, our team will assist you to the Konuk Clinic for your doctor to check up on you and your results. Then we will assist you to the airport with your new look!