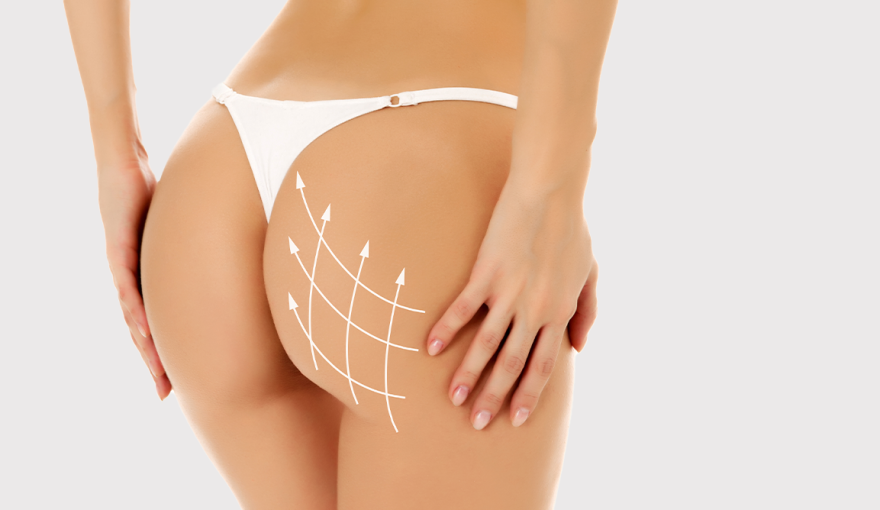 The brazilian butt lift allows to increase the volume of the buttocks and to solve a series of problems such as asymmetries, areas depressed, irregularities or other blemishes. The approach used gives a more natural result compared to the implantation of prosthesis to the buttocks, but, clearly, in some cases it is necessary to combine the two techniques.
The intervention of brazilian butt lift involves three phases. For first thing we proceed to the extraction of tissue fat from areas predetermined by liposuction. A second phase involves the preparation of the fabric adipose extract, for then reshape the buttocks with the fat collected, giving the shape and the volume previously established with the patient. The surgery may require general anesthesia or local anesthesia combined with sedation, depending on the length of the procedure and the number of areas to be lipoaspirated.
The time of recovery after a brazilian butt lift varies from patient to patient: the latter is invited to mobilize in the short time possible and after a week can take the simple activities daily and get back to work after 10-14 days.
Why have a Brazilian butt lift?
The shape and proportion of a person's buttocks are largely determined by genetics; both your skeletal structure and how your body stores fat influence the appearance of the lower body. A healthy diet and exercise can work to achieve a healthy body weight and tone the muscles, but many patients remain unhappy with a "flat" buttocks that lacks shape, despite a healthy lifestyle.
Brazilian butt lift surgery can help overcome the effects of genetics by reshaping the buttocks and surrounding areas, such as the hips, lower back, and thighs. You might consider a Brazilian butt lift to:
Enhance the curves of your lower body
Reduce fat pockets on your hips, thighs or belly while adding fullness to the buttocks
Help clothing fit more attractively
Give a more youthful, aesthetically pleasing shape to flat buttocks
Enhance your overall proportions by improving balance between your upper and lower body
Why should I choose the Konuk Clinic?
We assist you from the airport to the hotel, with our disinfected vehicles for their safety and comfort. We have an interpreter team with us so that our patients do not experience any communication problems.
We will assist you with your in-person consultation with our doctors at Konuk Clinic. During the consultation, our medical team will conduct the necessary medical analysis to determine whether you are suitable for the operation.
After the completion of your surgery process, you are ready to leave the Konuk Clinic. We will assist you to your arranged 5-star hotel to rest after the operation.
According to your doctor's recommendation, our team will assist you to the Konuk Clinic for your doctor to check up on you and your results. Then we will assist you to the airport with your new look!