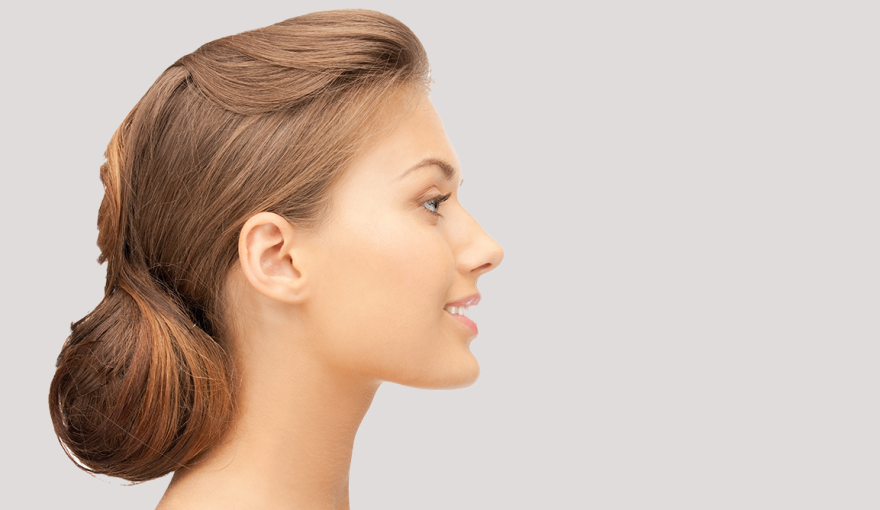 Rhinoplasty sometimes referred to as a "nose job" or "nose reshaping" by patients, enhances facial harmony and the proportions of your nose. It can also correct impaired breathing caused by structural defects in the nose.
What Rhinoplasty can Treat?
Nose size in relation to facial balance
Nose width at the bridge or in the size and position of the nostrils
Nose profile with visible humps or depressions on the bridge
Nasal tip that is enlarged or bulbous, drooping, upturned, or hooked
Nostrils that are large, wide, or upturned
Nasal asymmetry
If you desire a more symmetrical nose, keep in mind that everyone's face is asymmetric to some degree. Results may not be completely symmetric, although the goal is to create facial balance and correct proportion.
Rhinoplasty to correct a deviated septum
Nose surgery that's done to improve an obstructed airway requires careful evaluation of the nasal structure as it relates to airflow and breathing.
Correction of a deviated septum, one of the most common causes of breathing impairment, is achieved by adjusting the nasal structure to produce better alignment.
The doctor, in fact, in a first visit observes the structures of the nose, and therefore also that of breathing: the back and tip of the nose. The cartilage nasal (the wing, namely those on the wings of the nose, and the triangular placed just above the wing), the septum (the wall partition between the nostrils), and turbinate (for the respiration and circulation air).
Then it passes to the stage design taking account of all the criteria of evaluation.
By rhinoplasty, we mean the correction of the nose through the surgical modification of its main components, namely: nasal bones, septum, cartilages.
Why should I choose the Konuk Clinic?
We assist you from the airport to the hotel, with our disinfected vehicles for their safety and comfort. We have an interpreter team with us so that our patients do not experience any communication problems.
We will assist you with your in-person consultation with our doctors at Konuk Clinic. During the consultation, our medical team will conduct the necessary medical analysis to determine whether you are suitable for the operation.
After the completion of your surgery process, you are ready to leave the Konuk Clinic. We will assist you to your arranged 5-star hotel to rest after the operation.
According to your doctor's recommendation, our team will assist you to the Konuk Clinic for your doctor to check up on you and your results. Then we will assist you to the airport with your new look!